Hello from the House of Betty!
Welcome to House of Betty, a home decor website curated by Kelly Bryden. Our collection features designs that aim to fill the world with joyful and unique spaces. Inspired by the vibrant spirit of Kelly's late grandma, Betty Sirna, House of Betty celebrates the woman who loved knitting and crocheting, giving to others and speaking her mind.
At House of Betty, we believe that your home should reflect your personality and bring you joy every day. Kelly's love for all things tropical and sparkly shines through the hand designed selection of decor items. Drawing inspiration from pieces like silk scarves, art deco postcards, and colors of Mexican architecture, our collection is designed to infuse your spaces with personality and charm.
From unique disco balls to vibrant throw pillows and statement wall art, House of Betty offers a range of options to transform your living spaces, retail store, event or wedding. Whether you're seeking a touch of tropical flair, a dash of sparkle, or a nod to art deco aesthetics, we have something for every style and preference.
Carbon Offset promise
For every order placed at House of Betty, 10 trees will be planted to help reduce our carbon footprint. These trees will be planted with our partners at Switch2Zero.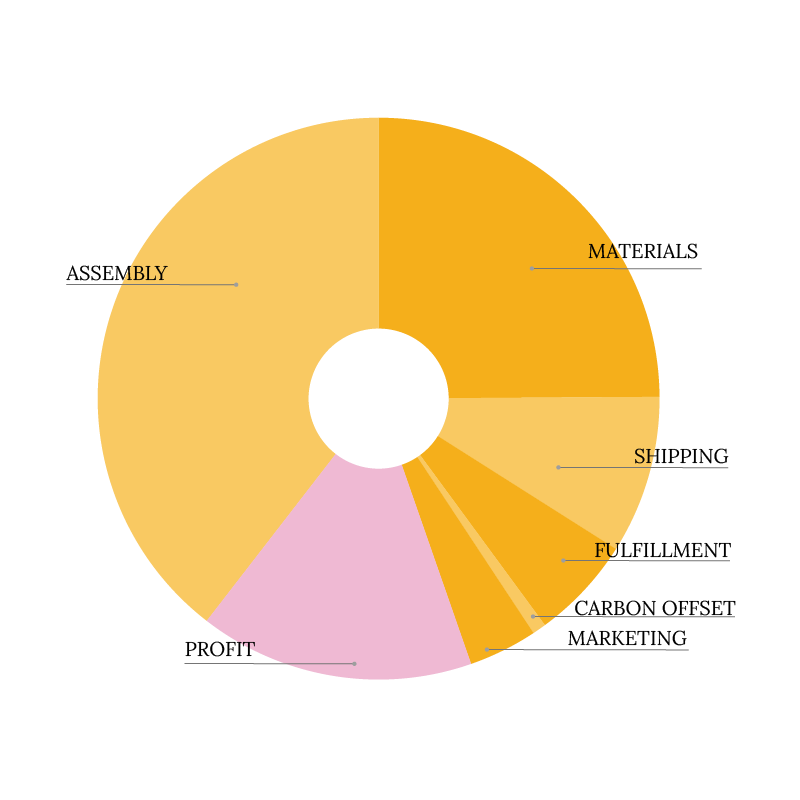 Transparency promise
Home decor is a luxury that we all deserve but understandably can't always fit into the budget. Here is an average breakdown of the cost of a House of Betty Product.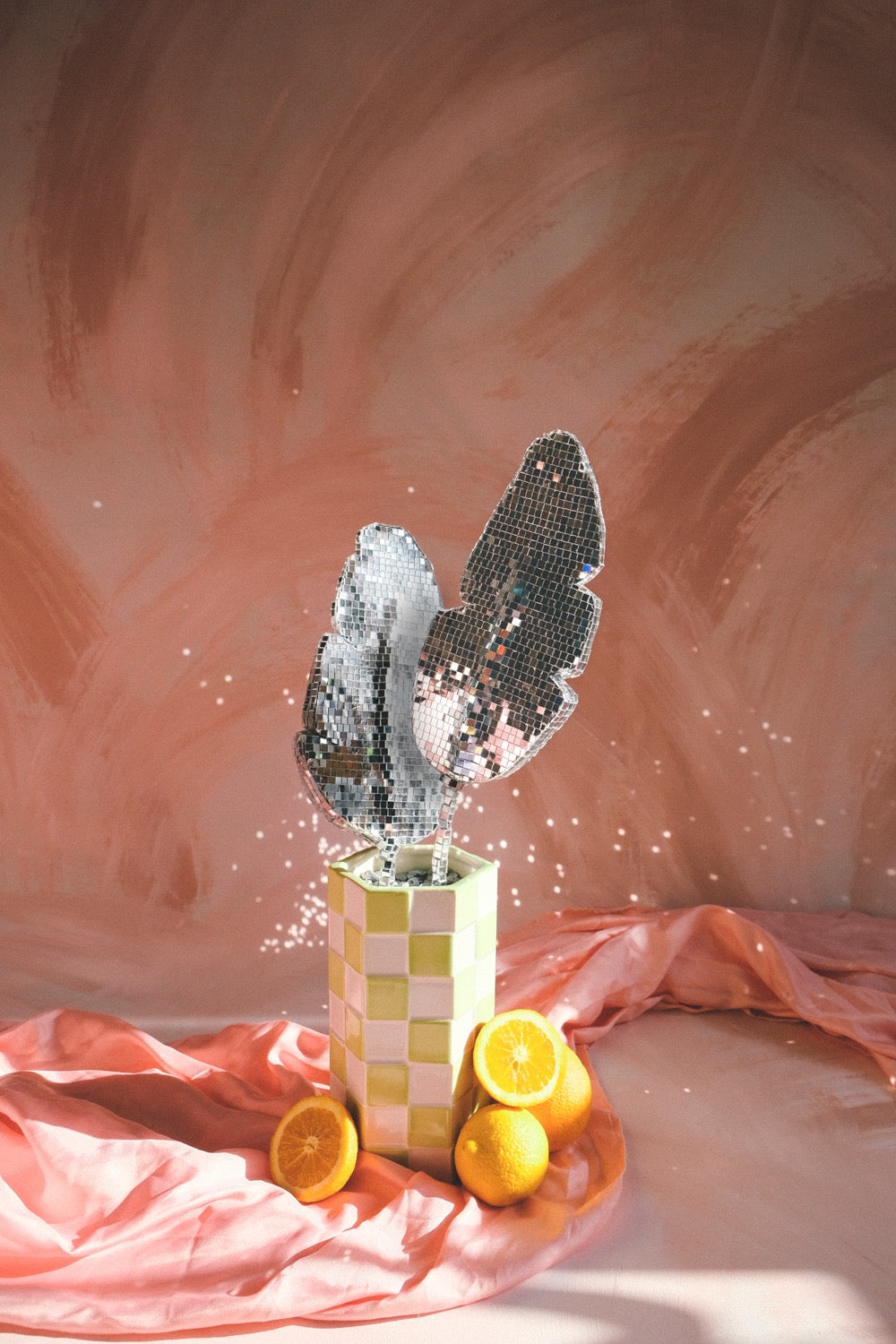 Customization promise
We love creating unique pieces for spaces! Please reach out if you are looking for a custom design. Custom disco designs can be done in mirror tiles or upcycled with CDs.
We would love to hear from you!